The flooring of your house has a significant impact on the looks of your place. Wooden flooring is considered to be one of the most appealing and aesthetically beautiful choices. It may cost a little more upfront when installing, but in the long run, they are more economical. Your flooring choice is not only a big investment, but it affects your family's health, your time, and the value of your home. The next important step after selecting the type of flooring is to select the perfect flooring contractor. Installation of wooden floors is not a DIY project; a specialized flooring contractor is required for the job. Here are a few tips to help you hire the perfect flooring contractor.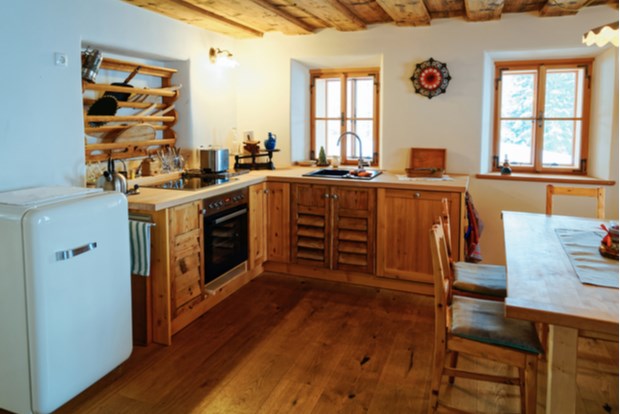 Seek references and search online
You must ask for at least three references from the flooring contractor; by doing so, you can read the contractor's previous customers' reviews. This will help you in framing a judgment about the contractor. You must also go online and research the company. Read the complaints and testimonials of their clients and make an opinion. Look around the variety of floorings available with them and see if they fulfill your requirements.
Research about their experience and qualifications
The company's experience matters a great deal and, more importantly, experience in the type of flooring you want. Be diligent in researching the skill and number of contracts they have undertaken and completed. You must also ask the contractor if he has the right certificates and is licensed to perform your work.
Collect estimates from multiple contractors
After deciding the flooring type you want, be it- hardwood, laminate, cork, bamboo, engineered, or pine flooring. Collect estimates about the time period required to complete the job and the contractors' estimated cost for the type of flooring you want. Then compare these estimates and choose the most suitable one and not the cheapest one. It is important to consider all the factors and not only money while making this choice.
Ask the required questions.
Do not hesitate to ask questions from the flooring contractors. Questions such as:
How much time will be required to complete the job?
Will the contractor use subcontractors?
Does the contractor offer customer care for the life of your floor?
From where will the contractor obtain the flooring materials?
What steps will be followed to ensure the flooring is acclimated properly to the region?
What process will be used for dust reduction?
Will the contractor provide cleaning products and cleaning care instructions?
Check their insurance policy.
Be sure to check that the wood floor contractors are covered by insurance in case of injury or damage to any property. This will distress you to a certain degree. Check the documentation carefully and thoroughly before hiring any wood floor contractor. Never sign any contract in a hurry, be sure to go through all the details before building any legal relationships. Therefore, read the contract provided by your flooring contractor diligently before signing.