Regardless of the divorce rates being at the lowest level in 40 years, nearly half of every marriage in the UK still end up in separation. Whether you or your spouse instigating a breakup, divorce is an emotionally and complicated, tumultuous time.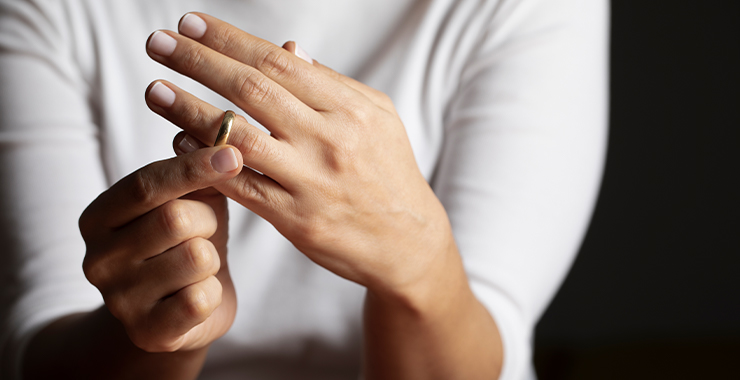 However, there are a couple of ways you may steel yourself for the divorce journey. By equipping yourself with enough knowledge of what is to come and consider the following details, you will make the ride a little less rocky and improve the chances of a happier outcome:
1. Know the Ground for Divorce
For you to apply for a separation, you have to explain to the court why it needs to annul your marriage. Basically, there are four acceptable grounds for annulment in the UK. Unreasonable behavior is among the reasons to file for a divorce case. This may include verbal abuse, unfaithfulness, financial disagreements, bullying, and physical violence.
Adultery is also another reason to file for a divorce in the UK. If your spouse has had sexual intercourse with another individual of the opposite sex, this is regarded as a justified ground for divorce, provided you get a separation within six months of realizing the infidelity. Other solid grounds include the following:
Separation length
Desertion
2. Give Notice to Your Spouse
Sending a divorce petition to your spouse is the court's duty, but it would be your responsibility to give the courtroom the correct address. You need to think of sending a draft petition and talk about the contents of the case to avoid unnecessary unpleasantness.
The courtroom will also send you a Notice of Issue of Petition; immediately, it sends a divorce petition to your spouse. This normally happens about seven days after you file a petition in court.
3. Hire an Attorney
Once you decide to annul your marriage, it would be best to seek legal guidance. A good divorce attorney like Sima Najma can help you through the process, put your mind at ease, and handle important paperwork.
Hiring a divorce attorney doesn't have to be a scary or daunting process. When making your choice, think of how the attorney will make you feel throughout your case.
4. Settle the Fee
Normally, the individual who applies for an annulment has to pay a fee. If you want to apply for your divorce, you must pay a £550 fee once you send your application to the divorce center.
If you cannot afford the fee, you should determine if you may get help to pay at the GOV.UK.
5. File for a Divorce
The divorce procedures in the UK are easy to follow because it is primarily a paperwork step. This makes filing for a divorce possible without the need to instruct solicitors.
However, you may only file for a divorce if you have been married for one year and more. You will also have to present a marriage certificate to the court in the English version.
In Summary!
There is a lot of confusing speculation on the internet regarding how to get an annulment in the UK. These details on the internet don't reflect what usually happens in the process, resulting in more stress to couples going through a separation.
As mentioned, having a divorce in the UK is straightforward, but simply relocating in the country for three or four weeks may not grant you the right to start annulment proceedings in the country.